Well finally getting back into the Clud Mud travel. This time, after a lapse of 11 years, sort of a repeat, with a return to Belize but this time Placencia on the main land. The easiest way to get there was a true puddle jumper from Belize City to the local airport. All the people involved were friendly and went out of their way to help. In the town it self there was the beach a main street and a walkway that paralelled the main street called "The Sidewalk". The central area is very walkable with a choice of restaurants and bars. Unfortunately, as in most such areas, there is a rise of ex-pats trying to make it just like the place they fled. One of the ex-pat bars even has a trivia night. The town has at least 4 well run supermarkets and places to rent a golf cart if you want to explore. We used Capt Jak. Price and service were excellent. The one thing I noticed through out the country was the friendliness of the people. Everyone says hello and is usally smiling. Even when I screwed up at the airport , all smiles. Just a nice friendly place.
Accomodations: There are very few true resorts in the town although there are several a 15 minute cart ride from town. In town there are rentals that go fron beach cabanas to airbnb. We did the latter to take advantage of air conditioning , washer/dryer and kitchen. I am not a big fan of airbnbs in general but the one we used had a staff thus provided local (not imported) employment. There are some small semi resorts on the beach that do offer cabanas, cottages a restaurant and a bar and lots of rental properties. You go north on the pennisula ther are a couple of true resorts. The resort that we spend two afternoons at was north of airport called Maya Beach and Bistro.. Great people, great service and great food and once again using almost entirely locals. Both times were very relaxing afternoons.
Diving: No beach diving here. You have a number of choices on operators. The most common approach, also the closest, was to go to the local cayes and marine parks. I have changed my opinion on who is doing the best. There are a number of operations ask around..
Expect 45 minutes dives with flat profiles between 45 and 70 feet with great visibility. Entries are back rolls. We had nurse sharks every day and lots of the other "usual suspects"
And now the Photos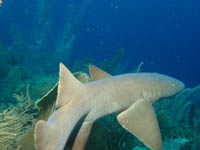 Diving Part One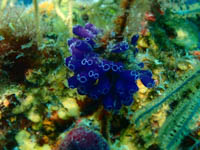 Diving Part Two
Chasing Crocs on the Monkey River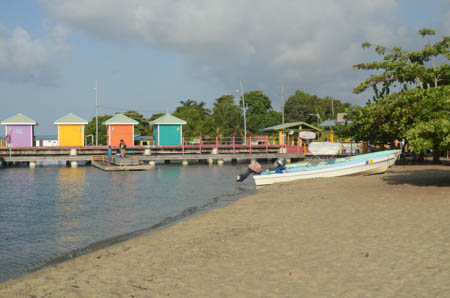 Out about Planencia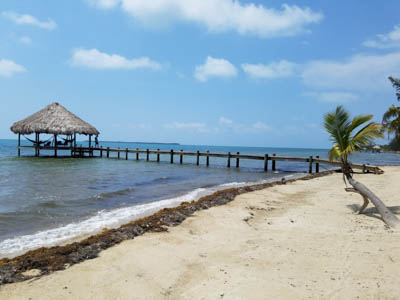 Quality Beach time At Maya beach